Disclosure: This is a sponsored post through a partnership with organicgirl and the Tampa Bay Bloggers to promote the #GetUrGreenOn campaign. I received compensation in the form of free products for this post. All opinions are my own.
We're officially 1 month into the new year!
How are you doing with your goals for 2016? Getting through the first month can be a challenge. Life can sometimes get in the way, and the excitement you once had on January 1st can sometimes be replaced with the responsibilities of normal life. Well, if your goal for 2016 was to eat cleaner or add more fresh ingredients into your meals, I've got some GREAT news for you!
A group of Tampa Bay Bloggers has partnered with organicgirl greens to bring YOU some amazing opportunities to Get your Green back on!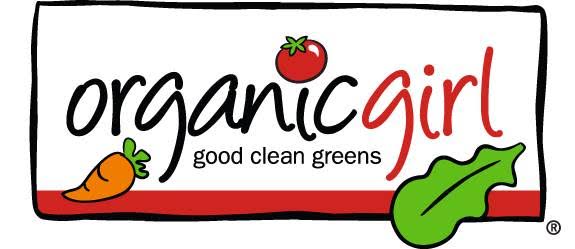 So who is organicgirl? You may have seen these products out and about at your local markets like Publix, Greenwise markets and Whole Foods. If you live on MacDill Airforce Base in South Tampa, you can even find them at the Commissary on base! Organicgirl is a small group of women and men in California's fertile Salinas Valley who want to offer the best organic produce ever offered. Their products are organic packaged in 100% recycled plastic containers, and shipped to stores as fast as possible to ensure freshness. They truly listen to feedback from their customers and strive to bring the best original products their customers.
For the next few weeks we will be sharing our reviews on many of the products organicgirl has to offer, along with our own creative recipes using their delicious greens and dressings, and GIVEAWAYS for YOU to be able to try the products in your own kitchen! What better way to jump back on those 2016 health and wellness goals!
Not only will we be sharing all of this on our blogs, but there will also be some opportunities for YOU to interact with organicgirl LIVE and win free products!!!!
FIRST, we are giving you an opportunity to attend a LIVE tasting Tweetup on March 15 from 5-8pm at Datz where a panel of judges will vote on the BEST Tampa Bay Bloggers organicgirl #GetUrGreenOn recipe. The winning recipe creator will receive a year supply of organicgirl greens plus $100!
If you'd like a chance to be on the judging panel, click here to enter!
SECOND, prior to the event at Datz, we'll be having another Tweetup at noon (est.) where we will be chatting all about organicgirl and our recipes! If you participate, you will have a chance to win organicgirl products! Make sure to follow the TampaBayBloggers and Organicgirl on Twitter and follow the hashtags #TampaBayTuesday and #GetUrGreenOn to join in on the conversation! While you're at it- don't forget to show us some Instagram love! @IloveOranicgirl @TBBloggers
THIRD, would you like to win some greens and dressings to try? Well, you're in luck because I'm giving away a chance to win a supply of organicgirl greens and dressings for you to try at home! Use the rafflecopter below to enter to win! I will choose a winner next Sunday, (Valentine's Day!).
Stay tuned for a follow-up post sharing my recipe using organicgirl products and follow the other Tampa Bay Bloggers who are getting their GREEN on too!
Tracy, from Having Fun Saving Money
Calley, from The Eco Chic
Megan, from I Run for Wine
Alexandria, from Al2getherFit
Tabitha, from Fresh Mommy Blog
Katie, from Ruffles and Truffles
Nichole, from CasadeCrews
Christina, from The Blissful Balance
Denise, from RunDMT