As many of you know, I'm in the middle of a 14 week training plan for my very first half marathon! I had 8 miles lined up for Saturday morning, but alas, the previous day's Orangetheory workout did a number on my muscles and I was just too sore to push through. I ended up doing 2 miles and shelving 6 for Sunday.
Time for some Ibuprofen and foam rolling!

While I'm enjoying some downtime this Saturday, I thought I would share some of my workout and running essentials. Whether I'm powering through a session at OTF, or adding miles to my shoes, here are some of my favorite things to take with me!
I love everything about these capris. They come in regular and plus sizes, they're almost always on sale or on clearance (especially online), they don't ride up, they don't fold down. They just work, and in the end, not having to pick or adjust constantly is the #1 thing I look for in workout bottoms. (Pictured below in black paisley print).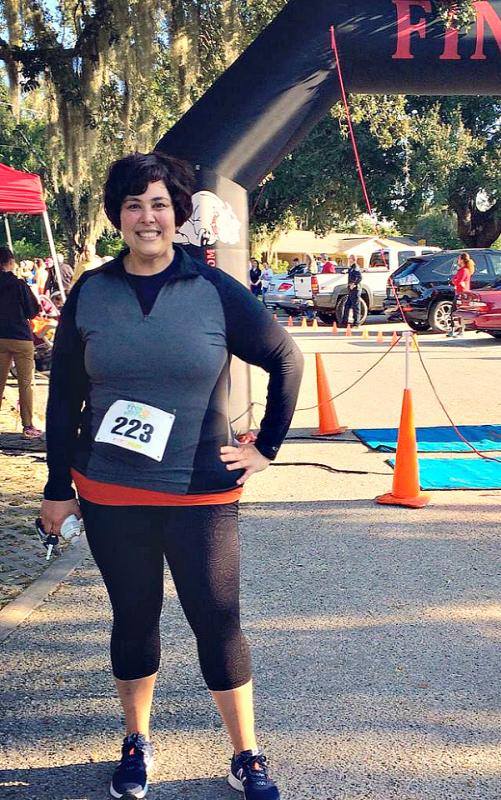 Old Navy Active Dri-fit short sleeved tees
I love the length of these tees, the fact that they're moisture wicking, and come in a variety of colors. Plus, like the capris, they're usually on sale or clearance!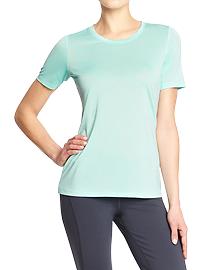 Elite Light Cushion Feetures! socks
Socks that prevent blisters, won't slip down your shoe, and provide just the right amount of padding and arch support? Heck yes!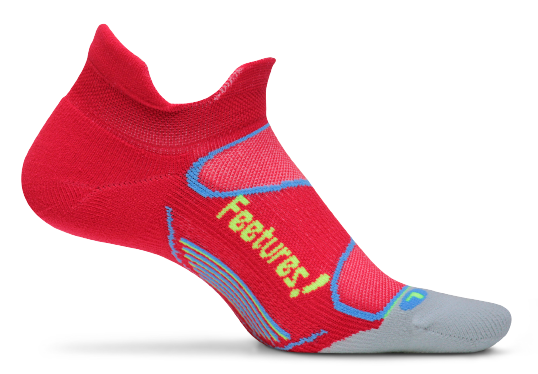 Brian bought me these for Christmas last year and I just love them! Amazing sound quality, ear hooks to help them stay in place, and no long wire to get tangled up in my arms as I run.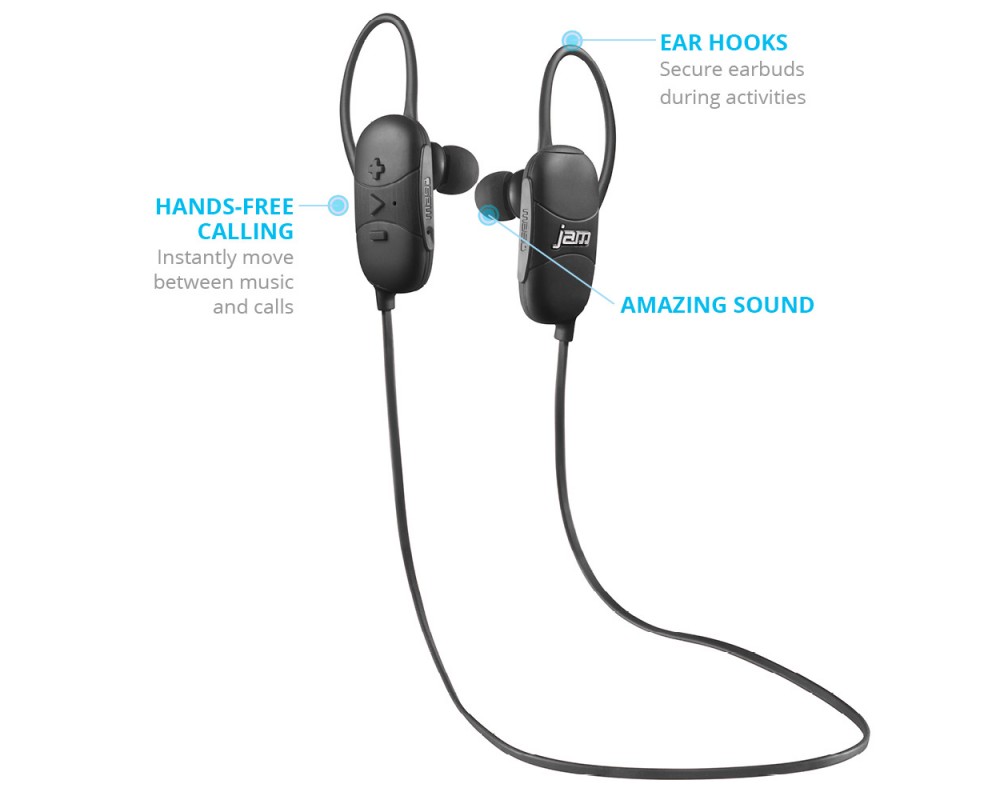 Nathan Quickdraw water bottle with carrying pouch
This was another gift this past Christmas. I love that it's light enough to carry during long runs, and has a pouch that fits my phone and keys inside it perfectly.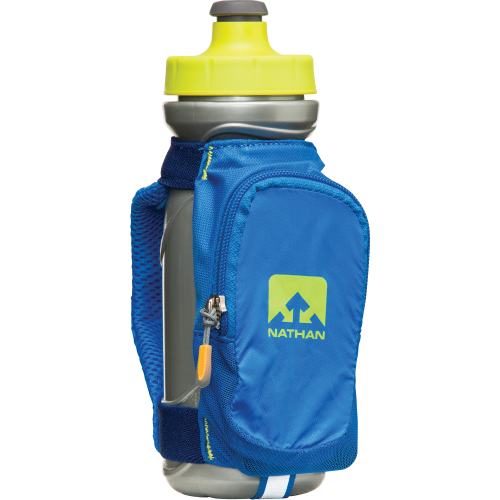 I love my Fitbit Flex. It tracks daily steps, sleep patterns, calories burned, and just recently (with the help of some of my friends) I was introduced to it's GPS tracking! I had no idea the FitBit could do the same thing as MapMyRun or the like. I fell in love with the FitBit all over again!

My favorite post-workout tool <after iced coffees>.

I learned to love to hate the foam roller from a fitness friend of mine, Chris Kelly. And although I may say bad words while using this, I know that it's doing my muscles a world of good! Click here to learn all the benefits of getting your roll on.
Music
There's probably nothing more important that music during a workout. At OTF, coaches bring out the jams to help keep you motivated and pumped up. On long runs, I love to create playlists of my favorites to keep me going. Right now my favorite song to run to is Sugar by Maroon 5! Such a great beat!
And speaking of tunes…. I've got a little something special for you guys!
Just leave me a comment below telling me one of YOUR favorite workout essentials and be entered to win a $25 iTunes gift card!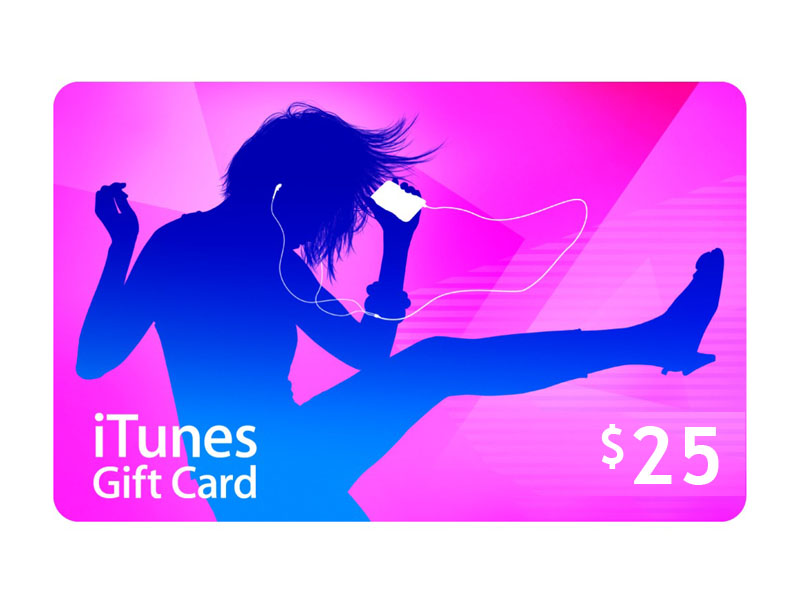 You'll have until Wednesday 1/28/15 to enter, and I'll pick a random comment on Thursday, 1/29/15! Good luck!


Steph