I don't know whose bright idea it was to invent a Margarita Festival. I mean really? A whole festival dedicated to a frozen drink? GENIUS.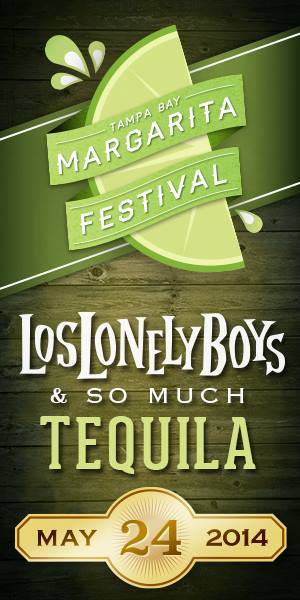 On May 24, 2014, this festival will be taking over Curtis Hixon Park in Downtown Tampa from 2pm-10pm. Aside from lime induced lip puckering from unlimited amounts of margaritas, guests will be able to purchase food from local food truck vendors, smack the heck out of pinatas, dance the afternoon away with live music brought to you by Grammy award winners Los Lonely Boye,, ooo and ahhh at fireworks and so much more!
Right now General Admission tickets are $15! Can't be that! Once you're in you'll have access to the best margaritas in the Bay area. Prices will range from $4-8 for margaritas and $5 for beers. With choices like the Skinny Girl Margarita, the Hibiscus Margarita , Grand Watermelon Margarita and the Mango Jalapeno Margarita, you'll want to bring plenty of cash to sample them all!
Want to make sure not to miss a single sip? Upgrade to La Vie Grand Marnier V.I.P Cantina and have access to endless margaritas at your own personal bar, comfortable seating, shade and more!
Hope to see you there! Steph
Disclaimer: I was compensated for promoting the Tampa Bay Margarita Festival with two complimentary VIP tickets to the festival. The views and opinions expressed are entirely my own.