It's hard to believe it's almost October!
Aka it's hard to believe it's the almost the most wonderrrrrrrrrful time of the yearrrrrrrr!
And by that I mean fall!
September flew by in a blink! It's probably due in part to how busy my life has become with my new job. The school days fly by (and so do the weekends). But I love it. I really, really do. It has taken me 11 years to find my place in the educational world. And now that I'm here, I can't wait to see what's next!
And speaking of new jobs….
My brother is officially a Hillsborough County Firefighter!
It seems like it was just yesterday we were celebrating my brother's graduation from the Fire Academy.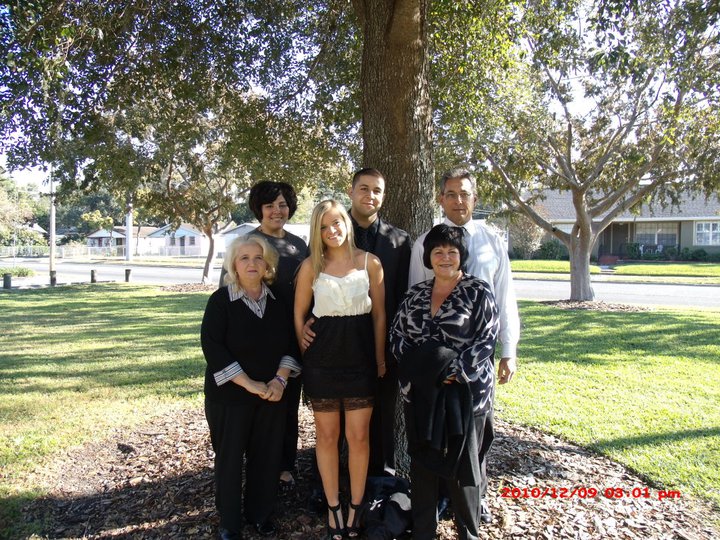 We all got together to watch my brother become sworn in, receive his badge and his first assignment. It was a proud day for our family. I know my mom was looking down on my brother with a big smile on his face. She was always his biggest cheerleader!
Once the ceremony concluded, we piled in our cars and headed to Ybor city to continue the celebrations at The Columbia restaurant. We feasted on 1905 salads, toasted glasses of sangria, and finished off our meals with this….
Oh Wright's Gourmet. Why must you be so delicious.
Last night was definitely an indulgence. I had a glass of sangria, salad, soup, black bean cakes and of course, a piece of this Alpine chocolate cake. Thankfully I woke up and went for a bike ride this morning, while the "coolish" air was still around. Have a mentioned a little something called the IronGirl sprint triathlon next weekend? Yeah. I may or may not be ready, but eh, I'll be there! I'm sure those hour long sessions at OTF and lots of swimming over the summer will be enough for me to muster through my third sprint tri. *fingerscrossed*
Do you ever indulge on the weekends? You know sometimes it's just necessary. It can't ALWAYS be about healthy eating 24/7. Sometimes you just have got to have that glass of wine and that piece of celebratory cake. It doesn't mean you're going to gain 100lbs again, or that you're going to revert back to a lifestyle of caloric doom. It just means that you had a glass of sangria and a piece of cake. And it was good. And that is all. Remember that.
Now about that giveaway.

In celebration of SO many things, I'm giving away a Reebok 4lb Soft Weighted Ball!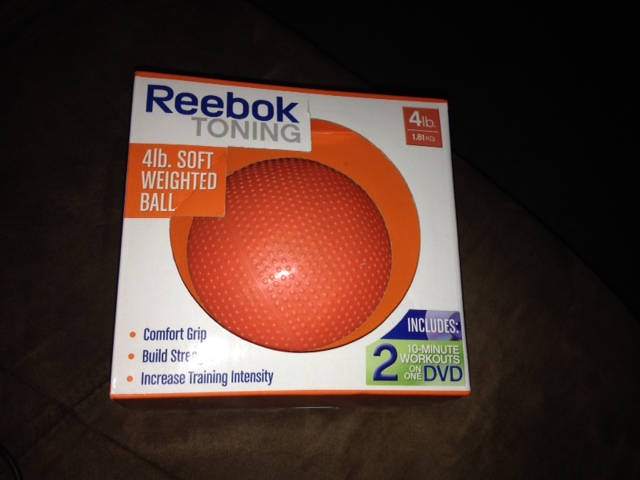 The Reebok Soft Weighted Ball is a dynamic new way to burn calories and build muscle. The soft squeezable ball fits comfortably in your hands as you strength your core, while also toning abs, back, glutes and legs. Two high-energy circuit training workout DVDs are included combining cardio and strength moves for faster results. Plus, a bonus downloadable workout targets your core for a leaner and stronger midsection.
Leave a comment below telling me what your favorite indulgence is! For me, it's definitely sangria and flaky, buttery, syrup-y, nutty baklava. Oh sweet baklava. You complete me.
I'll pick a comment at random (using random.org) on Wednesday, 9/25! I'll announce it on all the internets

and of course back on this post. Good luck!
Steph

Disclaimer: Prizes sponsored by Orangespoken and not affiliated with Reebok. All indulgent opinions are my own.