On September 13, 2014, an EXCITING event it coming to Kissimee, FL: the FittPalooza5k Fitness Challenge race!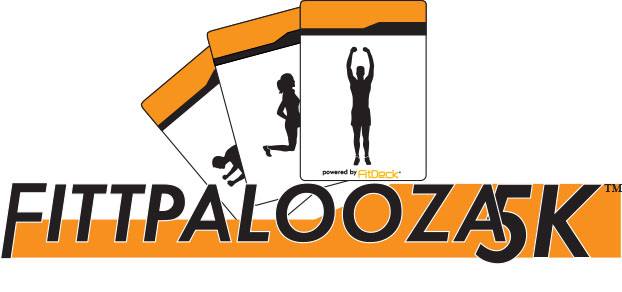 The event is a 5k sprinkled with FitDeck challenge card fitness challenges along the course. It is beginner friendly (and walker friendly), and geared at those who would like to do a challenge race without going through the mud, climbing walls, or running through fire (although fans of those types of races are welcome to participate too!).
The event will take place on Saturday, September 13, 2014, at Osceola Heritage Park in Kissimee, FL with the first wave going out at 8am (last wave is at 12:40pm). There will also be an after party featuring Zumba, dancing, food and more! The event is open to both men and women, and there two .5 mile Jr. waves for children (6+) to participate in!
Finishers will receive a t-shirt, drawstring bag and their very own deck of FitDeck challenge cards!
To register for the event, click here. It's currently $40 to register (the Jr. events are $20), and the price will increase to $45 on May 16th!
For more information, be sure to follow FittPalooza5k on social media!
On Facebook.
On Twitter.
Would you like to WIN a FREE entry to the FittPalooza5k and Fitness Challenge????
Leave me a comment below telling me WHY you'd like to participate in the event, and I'll choose a random comment on April 12 (using Random.org) and announce the winner here on the blog and on social media!
Want to increase your chances of winning?
Add additional comments below each time you do the following: